Personal Coaching Information for
Work and Life
Welcome to Personal Coaching Information, a comprehensive coaching guide to help you if you are thinking about engaging a coach, becoming a coach or are just interested personal development.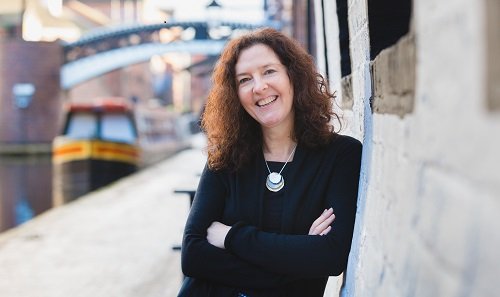 Louise Yates, ORSCC, PCC, CPCC, MCIPD, BSc (Hons).
Founder and Managing Director of Clear Perspectives Ltd.
I'm Louise Yates, I am a professionally trained and accredited coach and coach supervisor and I founded my business Clear Perspectives in 2005. With over 1000 hours of coaching experience, I want to share with you what I have learned. 
Personal Coaching Information is born out of my passion for coaching and reflects my own coaching journey over the past 15 years. My aim is to help others to achieve their full potential and for the highest of standards to be maintained within the coaching profession.
Over the years this site has changed as I have gained more experience and have learned more about coaching and the profession. I have been lucky enough to have worked with a diverse range of clients from ex-offenders and young people struggling with mainstream education through to successful entrepreneurs, coaches and people just seeking a better life for themselves.
I've also worked with partnerships and teams in a variety of organisations including large corporates, family businesses, prisons, church organisations and charities.
One constant throughout my coaching career has been my belief that coaching has the power to change people's lives. Great coaching provides the opportunity to reflect on who you are, what is important to you and the direction you want to take. It can help you to build confidence, develop stronger relationships and take meaningful action, leading to more success and fulfilment in all areas of your life.
Click here to learn more about our coaching services at Clear Perspectives.
As you read this some of these things will resonate with you and maybe coaching is something you are interested in. If it is, then you will probably want to know more, feel confident that you are investing wisely, know what you can expect and how you can make the most of it.
If you are new to coaching then personal coaching information will help you to understand what coaching is (and isn't), and makes sense of the different types of coaching that are available to you. Drawing on my practical experience and professional training as a coach and coach supervisor I would also like to give you access to a range of tools and techniques which will help you get the most from your coaching experience.
Even if you don't want to invest yet in formal coaching sessions then my tips and resource pages will help on you put your energy into self development activities that really do work.
You may also be thinking about becoming a coach and want to know more about the profession. In the coaches section you will find information about accreditation and how to develop a profitable business as a coach. If you are already a practising coach you will find information and analysis of different coaching approaches, models and best practice.
Most reputable coaching qualifications will require that you undertake coach supervision or coach mentoring as part of your journey and these are two service that I offer.

Dip in and out of Personal Coaching Information as you need but if you cannot find what you are looking for, have a question or would like to share your own gems of wisdom to help others please contact us through our 'Ask A Question' page. 
If you are indeed searching for a coach then look to the right column and you'll see a selection of the coaching services that I offer professionally. If there's anything there that strikes a spark with you then please get in touch. For more in depth detail about my professional business activities please refer to my relationship systems coaching website or compplete this form below.